Hi all,
I came across another challenge blog that I liked the look of..........
CASology
.
This weeks challenge was to use Blue so here is my creation.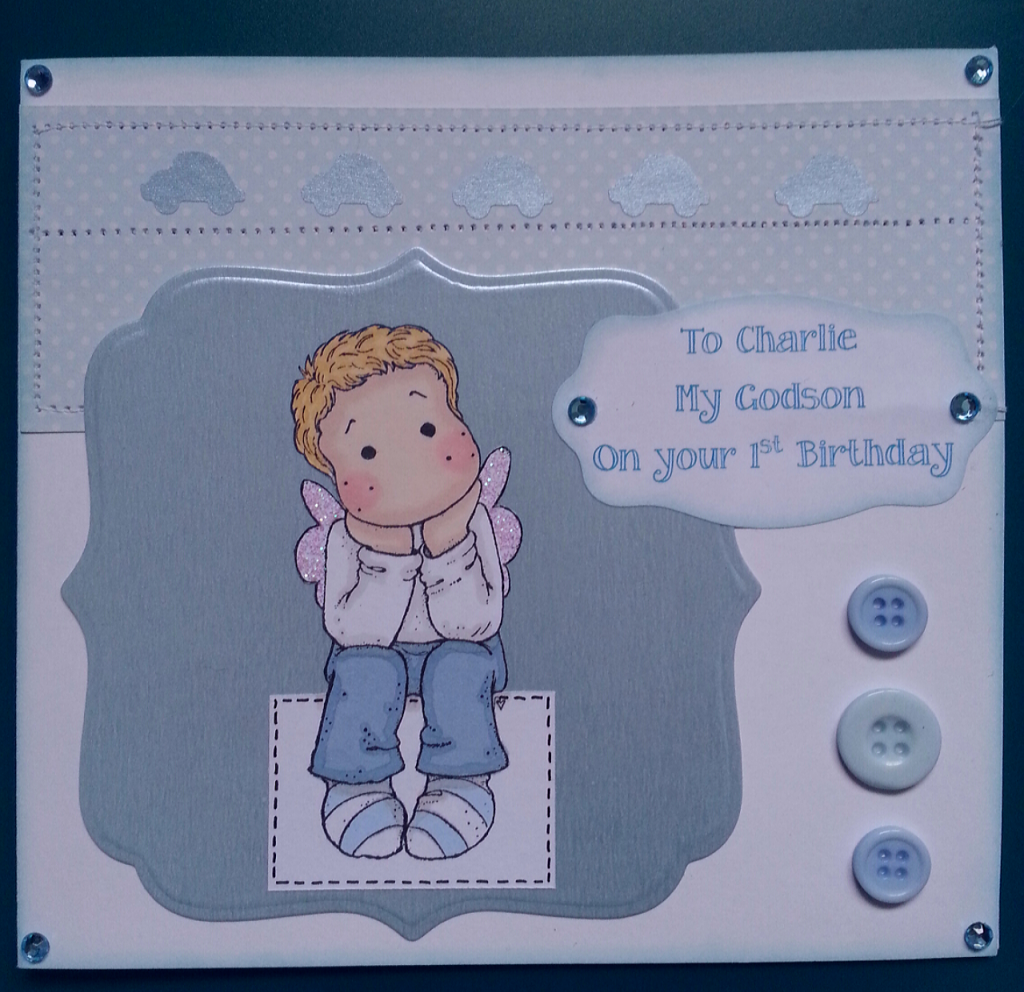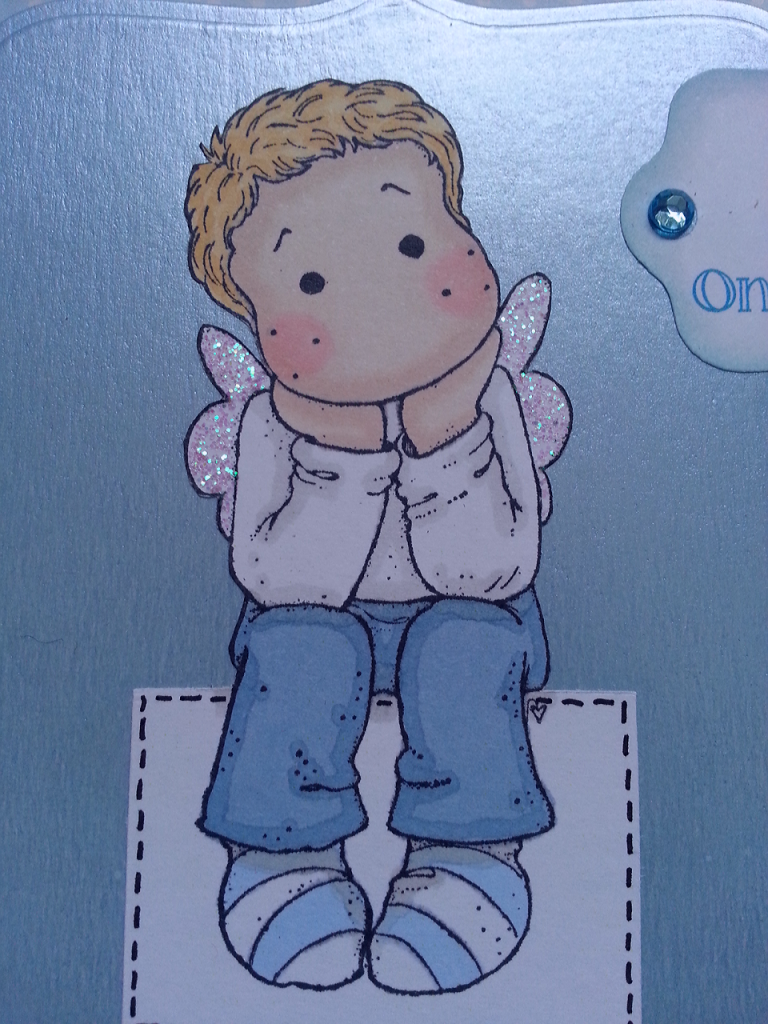 Apologies for the poor quality photo's, I really struggled to pick up the colours of the pearlescent paper.
I've coloured Edwin in with ProMarkers and used stickles on his wings. I've used Xcut die cuts, buttons and diamantes from ebay, car punch, and for the first time ever I've used a sewing machine as I love this look on other people's creations. I still need some practice but am very greatful to my friend Lisa for lending me her machine to have a play with.
Thanks for visting,
Emma x